Cyhoeddiad / Announcement
Efallai eich bod wedi sylwi eleni y bod gennai lai o ddewis o galendrau na'r blynyddoedd diwethaf. Oherwydd amgylchiadau personol 'dw i'n cynnig llai o ddewis o siapiau calendrau eleni, ond bydd mwy o ddewis yn ôl flwyddyn nesaf. Diolch yn fawr am ddeall ac am eich cefnogaeth!
You may have noticed this year I have less calendar options than the past few years. Due to personal circumstances I have scaled back this winter and my larger selections of calendars will be back next year. Thank you for understanding and for your support.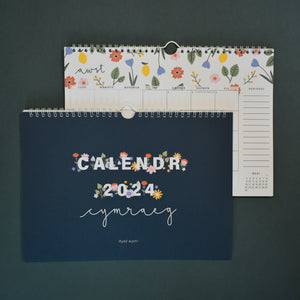 Calendr 2024 Cymraeg Blodeuog | Welsh A4 2024 Calendar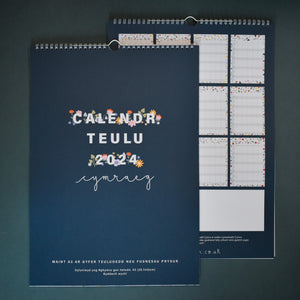 Calendr Teulu A3 Cymraeg Blodeuog 2024 | Welsh A3 2024 Family Calendar
Regular price
£22.00
Unit price
per
Tax included.
Full details →
---
Share this Product
Blog
Roedd 2022 yn flwyddyn heriol imi yn sicr, ond ges i lot fawr o lwyddiant a llawenydd hefyd. Dyma fi'n rhannu chydig o hynny gyda chi.
Dwi wedi prynu Llythrenwasg!! Arab Crown Folio ydi hi, wedi ei gwneud tua 1890 ac mae'n cael ei gymharu i Rolls Royce / 'The best jobbing platen ever made'. Ers imi...
Cardiau Caredig | Kind Cards